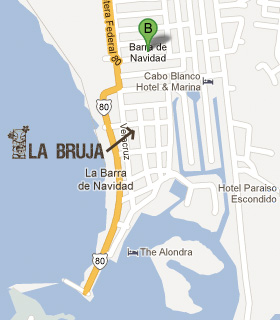 To get to the shop, you will want to take the main road, Veracruz into Barra De Navidad.
Once you reach the sailfish statue, you will go two blocks straight.
And… it will be the fourth store on the left.
The outside is painted in a tangerine-orange, and will have a sign out in front.
*If you ever knew of Pitufo's, it's that location.
_
Will see you there when you decide to stop by and drop in.