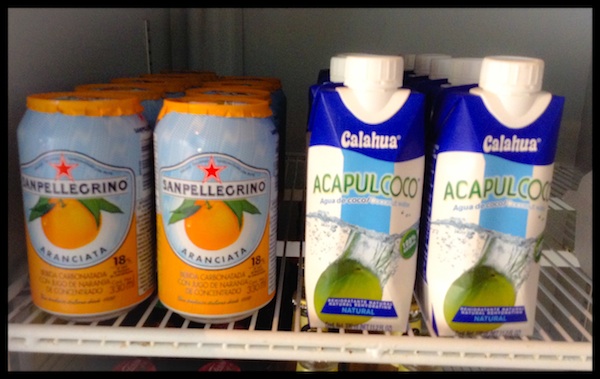 For those of you not interested in a coffee beverage or an alcoholic one, we now offer a bigger variety of other drinks.
For starters, we also carry Hot Chocolate, Chai Latte's, Hot Tea, Iced Tea, Maracuya Orange Juice, and the occasional Aqua Fresca, and now…
Orange San Pellegrino Mineral Water and Coconut Water. —YEAH!!!
Hopefully, soon here… we will be carrying bottled water and mineral water.