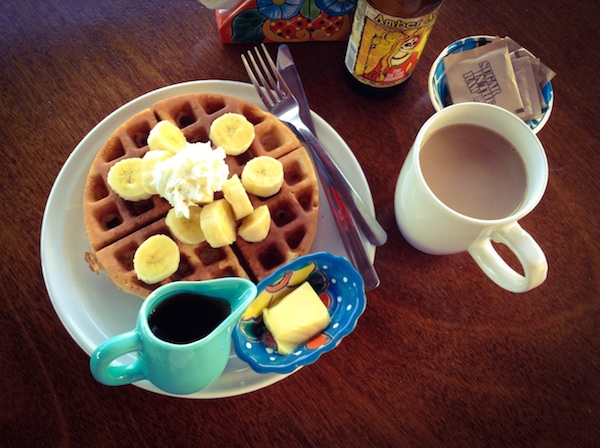 They're ABSOLUTELY DELICIOUS!
–Made with vanilla, cinnamon, and nutmeg.
And…. some days, we serve them with berries and whip cream.  Other days, we offer waffles with pecans and ginger-butter.  And…. sometimes they come plain or with bananas.  —Como tu gustes.
Either way, they are a Must Try -plain, with berries, or otherwise.