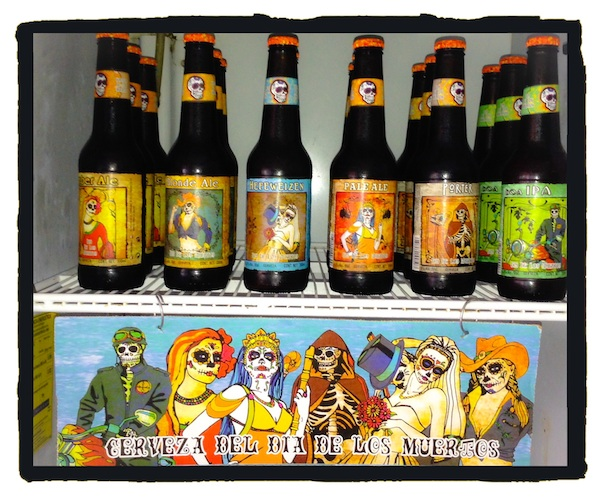 We are NOW serving beer, wine, and sangria! YEAH!!!
This week's beer is a seasonal variety made by Tecate —Mexicalibeer. That includes: an Amber Ale, Blonde Ale, Hefeweizen, Pale Ale, Porter, and IPA.
Prior to selling these beers, I had to do a little research and make sure that they work and were tasty enough. –I had a bit of fun that day 😉
And… in all honesty, I loved them all, but the Hefeweizen. –But… that may be because I'm not a big hefeweizen fan 🙁
We will also be caring little vicky's (little Victoria's) all the time at the shop.
The house wine we are caring this week is Sol de Chile. –The red is a blend of Cabernet and Syrah. The white is a blend of Sauvignon Blanc and Chardonnay.
I really quite liked and enjoyed tasting these two varieties!
The Sangria for the week, is gonna be a Black Mangoed Iced Tea Sangria. –Made with a white wine, and topped with apples and peaches.
So… if you are an alcohol-partaker, I recommend swinging by the shop and sharing a glass with me 😉