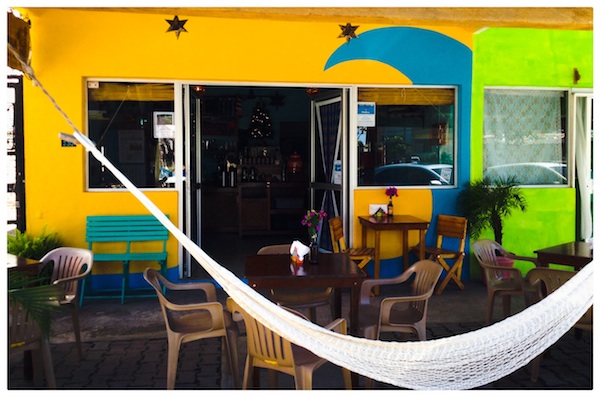 With a NEW season, comes a new outlook on things. So…. I've changed things up at the shop.
For one, I've repainted the front a wee bit.
Two, changed out the outside seating, it's a bit more comfy –all the more to sit a little longer and chill out.
Three, I have added a new refrigerator in front –that includes alcoholic beverages.
Four, I've added several new items to the menu -both for beverages and bites.
Five, artwork by other artists will move forward into the cafe area.
Six, –While in the back, is now reserved to be a Surf Shop. Which will include surfboard and stand-up paddleboard rentals. And… other surf accoutrements for sale.
And… lucky number seven, in time… I shall have shirts for sale.
Oh… and how can I forget, I also have some AMAZING double-wall ceramic To-Go mugs that have the La Bruja logo and includes a silicone lid ——-available at the shop FOR SALE.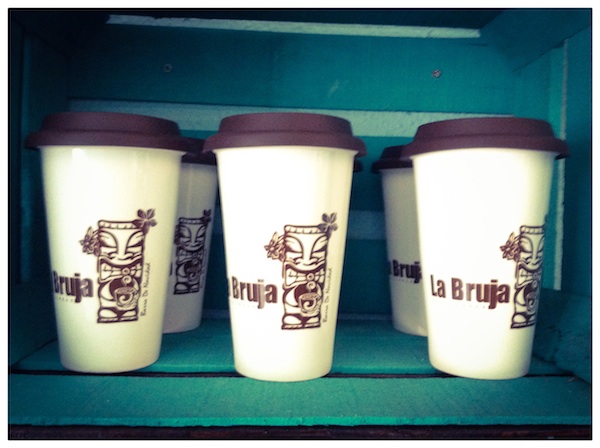 Ok, I've put my time in for the day –it's time for me to punch out. I've got work in the morning 😉